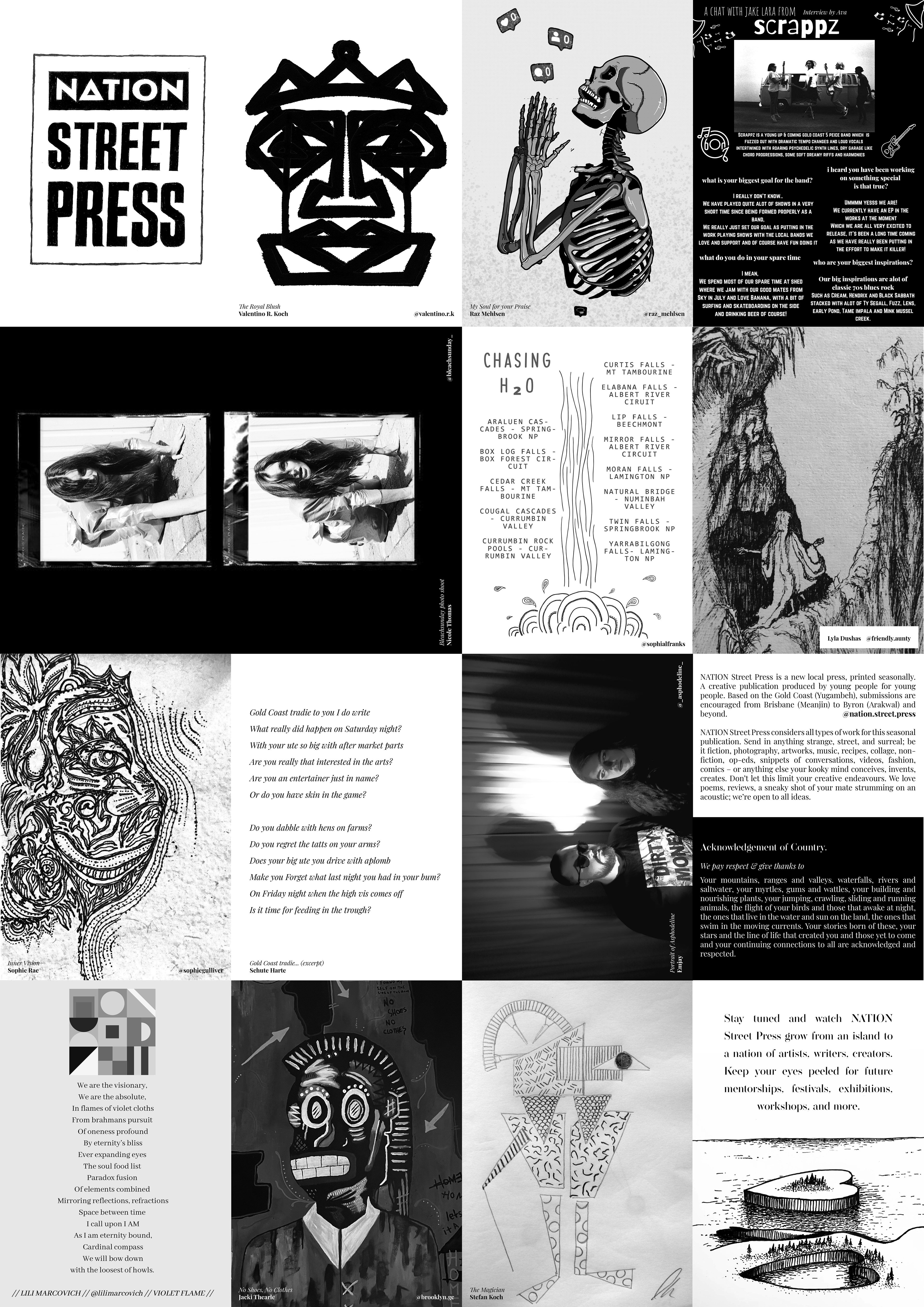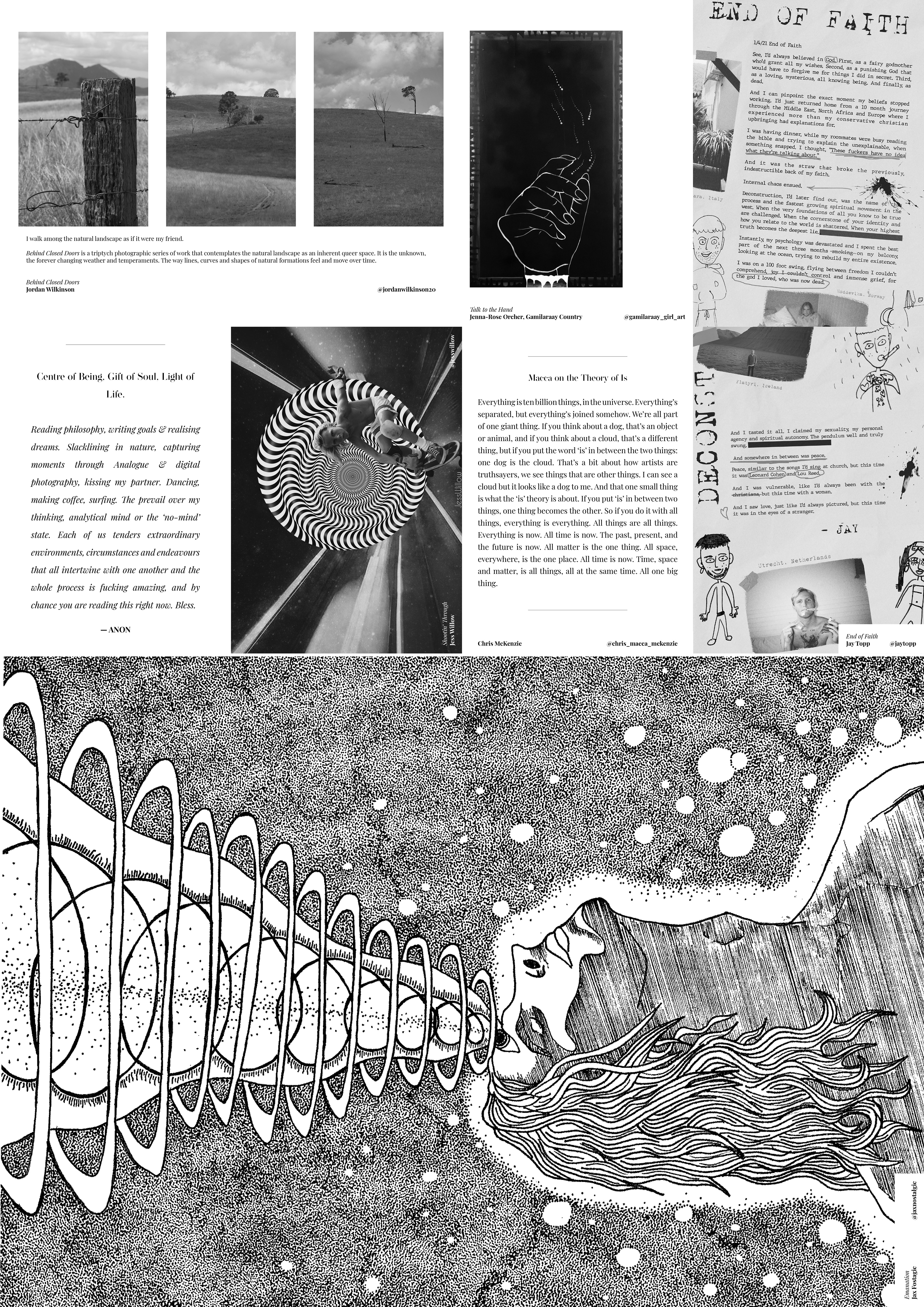 more from our featured artists
jordan wilkinson
Jordan Wilkinson is a mixed media artist primarily working in experimental video, photography, text, and performance-based works. Having recently finished a three-month residency with the City of Gold Coast Level Up program, Jordan has returned to his arts practice exploring the notions between queen spaces and Austra
lia's 'gothic' natural landscape.

"I am submitting a triptych of photographs that correlate between queer spaces and Australia's 'gothic' natural landscapes. I have written a small passage that connects with the work on why I want to explore these spaces and in particular the Gold Coast."
'behind closed doors' 2020
I walk among the natural landscape as if it were my friend. Behind Closed Doors is a triptych photographic series of work that contemplates the natural landscape as an inherent queer space. It is the unknown, the forever changing weather and temperaments. The way lines, curves and shapes of natural formations feel and move over time. As I return back to my art-making practice (mixed media artist) after a few years in festival producing; I have found myself contemplating my deep connection to the natural landscape and why it is so inherent in my work and practice. Growing up gay in regional Australia, among the fringes of the Gold Coast (Yugambeh Country) from Tamborine Mountain to Wollumbin – I found myself drawn to locations that have had a profound affect on me. As I spent my days taking my camera to photograph these areas of my childhood, I found myself recalling how much of my memory inspired in taking these photos. I could recall walking on my Nana's farm and milking the cows in Boonah. I can remember walking through Curtis Falls National Park to get to school. And the afternoons spent riding my bicycle among the sugar cane streets of Murwillumbah. This series here, is part of a larger dialogue I am hoping to explore about inherent queer natural spaces. My question now is where a place for our community to talk and celebrate. The City of the Gold Coast has no true identifiable places with the last bar to close down a few years ago. It will be interesting to see who or what will claim this new space.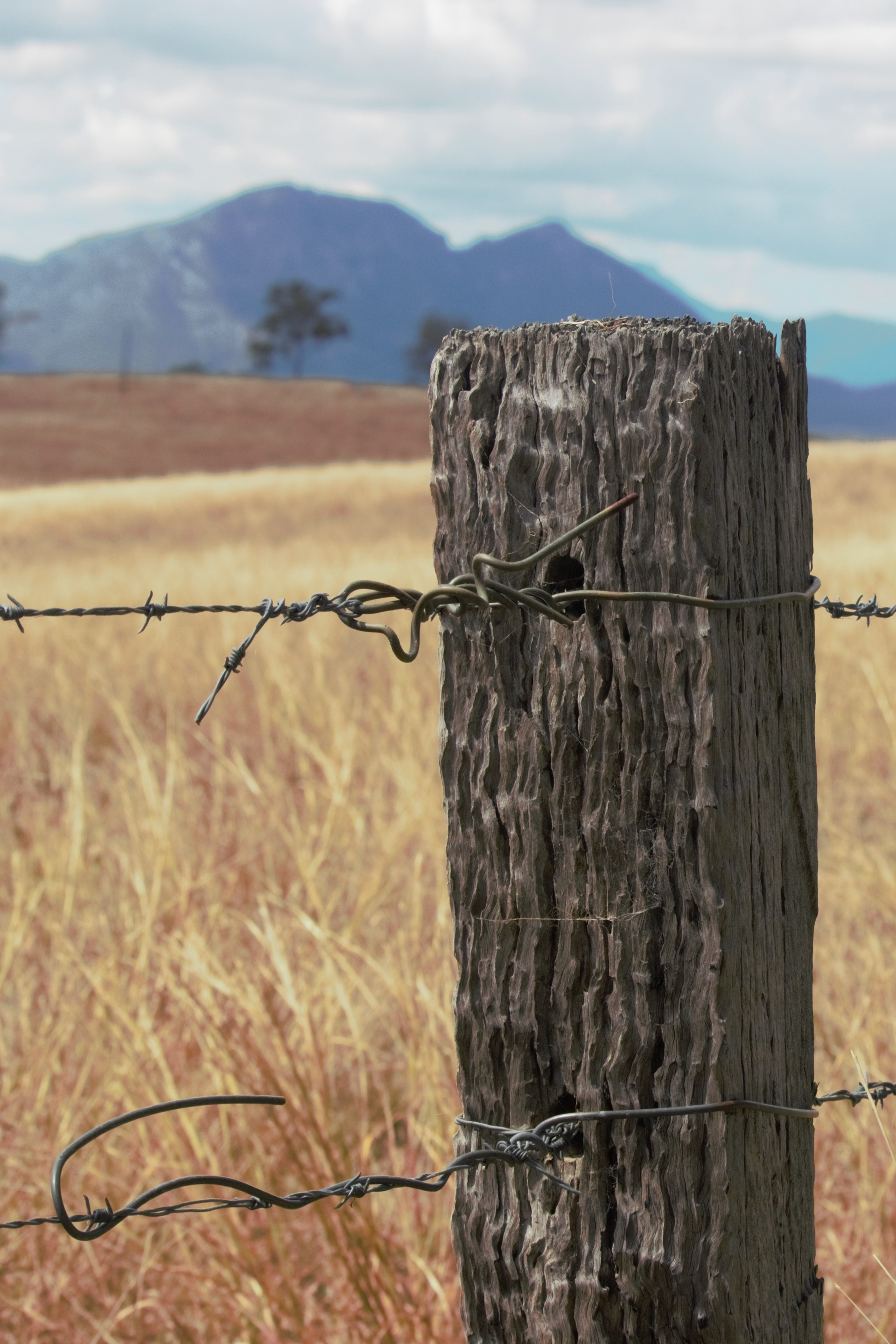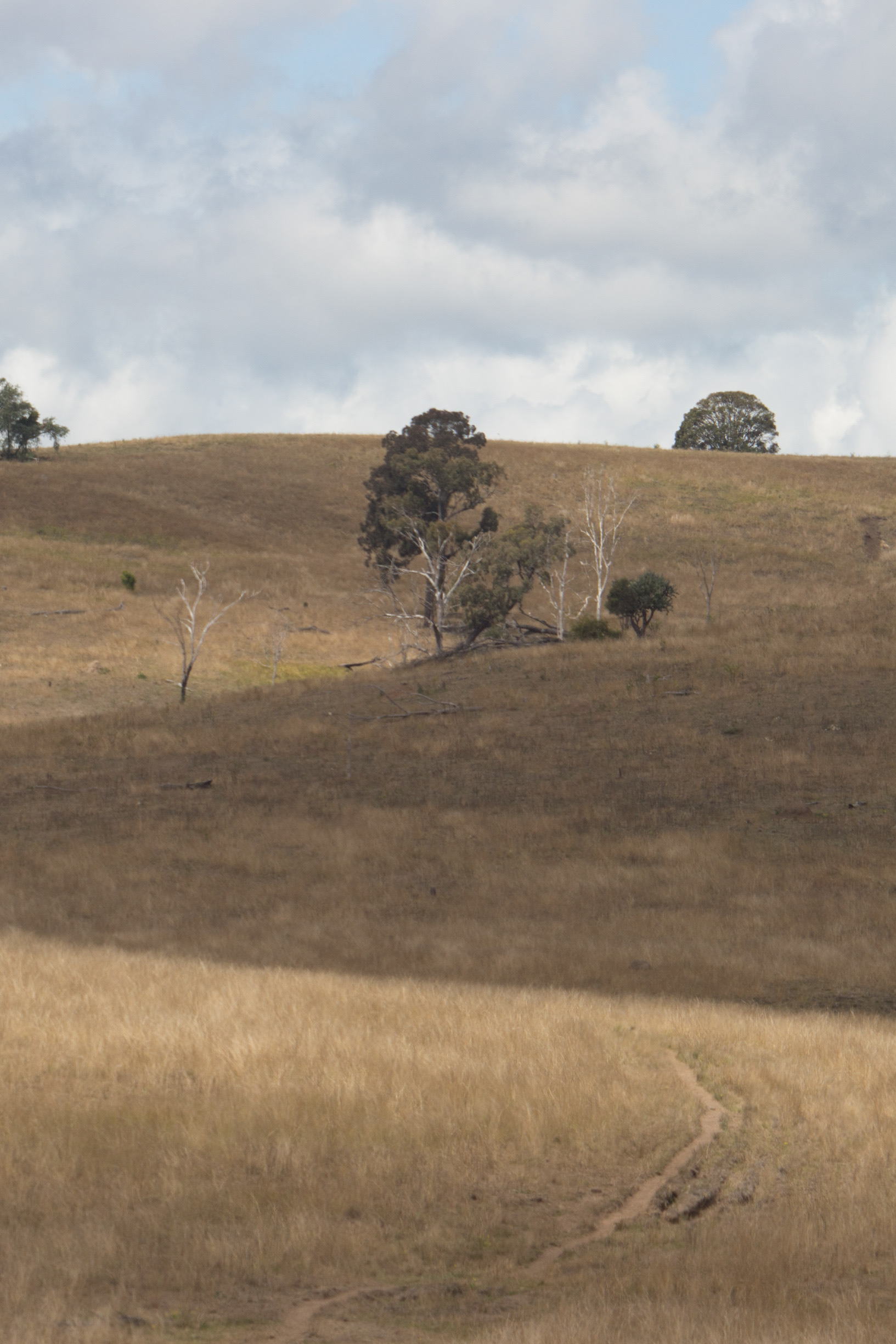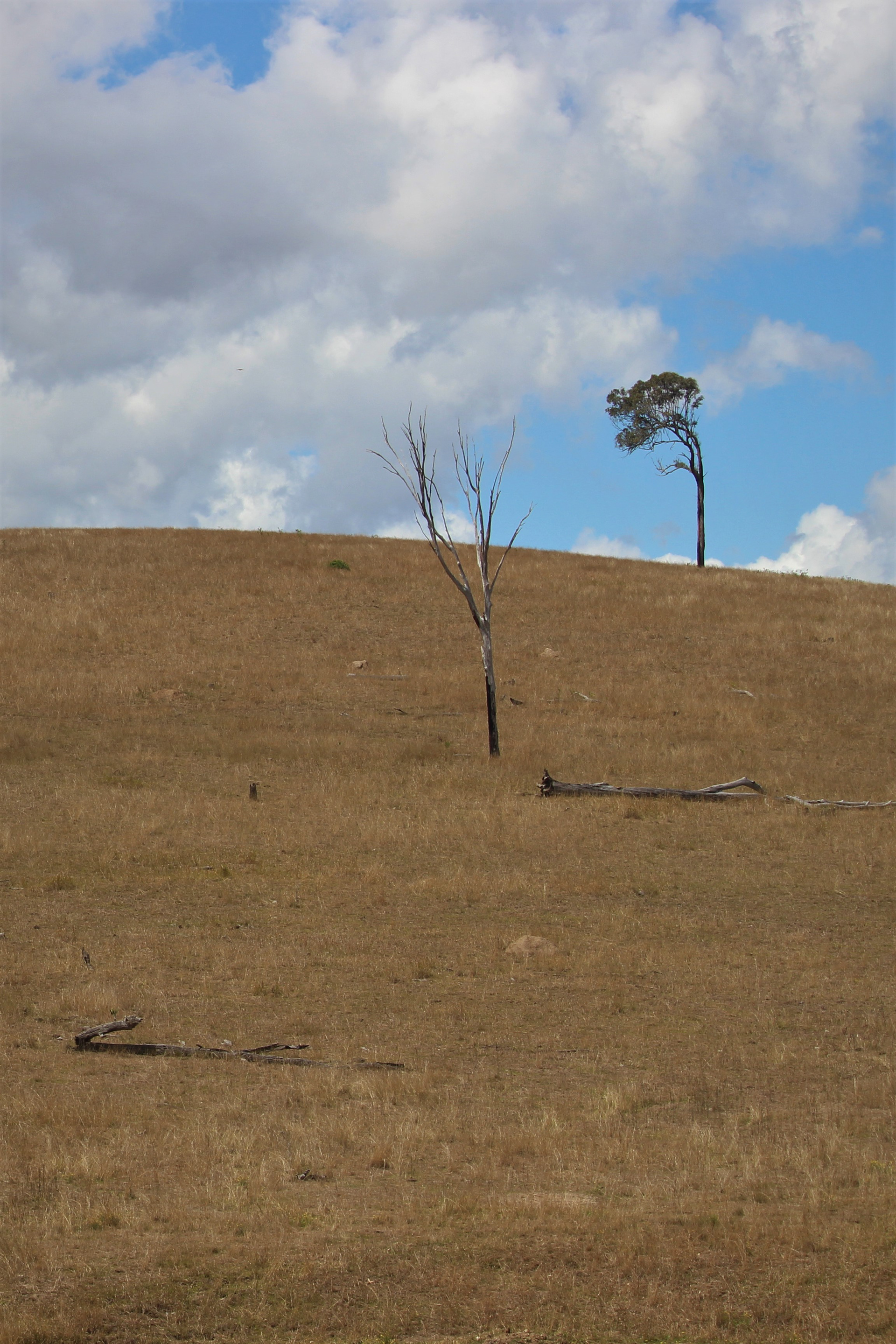 Anonymous

'Centre of Being, Gift of Soul, Light of Life.'
This short passage channelled through razor sharp some months ago. Closed eyes, high on psylocibin mushrooms and truly in-love with the surrounding nature - both hands grasped on an old Hoop Pine tree nestled in Lamington National Park which led a sensation of oneness to stay in the balance.
Reading philosophy, writing goals & realising dreams. Slacklining in nature, capturing moments through Analogue & digital photography, kissing my partner. Dancing, making coffee, surfing. The prevail over my thinking, analytical mind or the 'no-mind' state. Each of us tenders extraordinary environments, circumstances and endeavours that all intertwine with one another and the whole process is fucking amazing, and by chance you are reading this right now. Bless.
It all sincerely began falling into place around my eighteenth birthday. I was introduced to alcohol and drugs early on in life, chasing that high. Electronic music, friends and a deep desire to dance for hours was a perfect concoction for transforming. I was given a camera from my parents to start playing with and in time has strongly stretched my curiosity high and wide to capture special memories in the Now. Creativity started to flow, smoking weed, skating and documenting anything and everything. I was living an alike but slight, Lords of Dogtown type adventure.
Understanding everything is energy. All things externally depend on your internal presence and an inner peace, which, starts with a cycle of breathing consciously. Breathwork is a tool to which everyone has access to and is completely free! I believe from personal experience - the future of expanding our minds on a purely conscious scale and awakening personal presence originates from the breath. Use your channel wisely my precious friends. Thank the Lord for our creative, passionate youthful generation! PEACE.

Schute is a cynical angry and intolerant man given the burden of a high IQ. He resides on the Gold Coast in a guilded mansion with an extraordinarily beautiful family. He enjoys self indulgence, ranting and venting in his spare time and is an avid collector.
"My response to the latest lockdown and stupid traditions and the distortion of evolution."
Gold coast tradie to you I do write
. What really did happen on Saturday night?
With your ute so big with after market parts
. Are you really that interested in the arts?
Are you an entertainer just in name?
Or do you have skin in the game?
Do you dabble with hens on farms?
Do you regret the tatts on your arms?
Does your big ute you drive with aplomb.
Make you Forget what last night you had in your bum?
On Friday night when the high vis comes off
. Is it time for feeding in the trough?
Do you like to entertain the girls?
Is a casual contact something different in your world?
Do you travel far and wide
. With your travel cup by your side?
Do you have a part time job
. And a penchant for a café hob nob?
Do you wonder as you watch the surfboats on the ocean.
Imagine if I could share my magic potion.
All the people in the land.
Could be touched by my hand.
They could charge eighty dollars an hour.
Be quite smelly and rarely shower.
When they turn up for a job.
Usually late if at all.
They can spend all their time.
On personal phone calls.
And while they are talking.
Keep scratching their balls.
Surely such powers are dangerous you think.
If everyone had them our country would sink.
Charging so much but doing so little.
Lucky for you a tradies not all you are.
You get to entertain near and far.
You have a special talent we have seen.
Just lately from where you've been.
That tool belt you wear all day.
Is also a prop I hear you say.
A girl has found her special one.
And is marrying him real soon.
All her friends are gathering round.
And have met together out of town.
They will disguise their plan as fun.
No one can foresee the damage done.
Not just the bride this time in so called tradition.
This will be your most dangerous mission.
Not just degradation,humiliation and submission.
Of the bride arranged booked and paid.
Will the eggs be the only things that get laid?
What if it all was exposed?
Every one found out what you put in your nose.
The property you own is mortgaged three times.
You would go straight to jail for half of these crimes.
Everything you say and do is an act.
Even you cannot argue this fact.
You were unlucky to be sure.
To end up knocking on that door.
In that time and at that place.
Without a mask

.

Sitting on your face.
Did you have props strapped to your side.
Like the ute parked outside?
Did the brides friends get their wish.
To show  the bride what she would miss?
Did you find it demeaning.
Objectifying and without feeling?
And when you got back home.
How did it feel to be alone?
NATION Street Press considers all types of work for this seasonal publication. Send in anything strange, street, and surreal; be it fiction, photography, artworks, music, recipes, collage, non-fiction, op-eds, snippets of conversations, videos, fashion, comics – or anything else your kooky mind conceives, invents, creates. Don't let this limit your creative endeavours. We love poems, reviews, a sneaky shot of your mate strumming on an acoustic, we're open to all ideas.